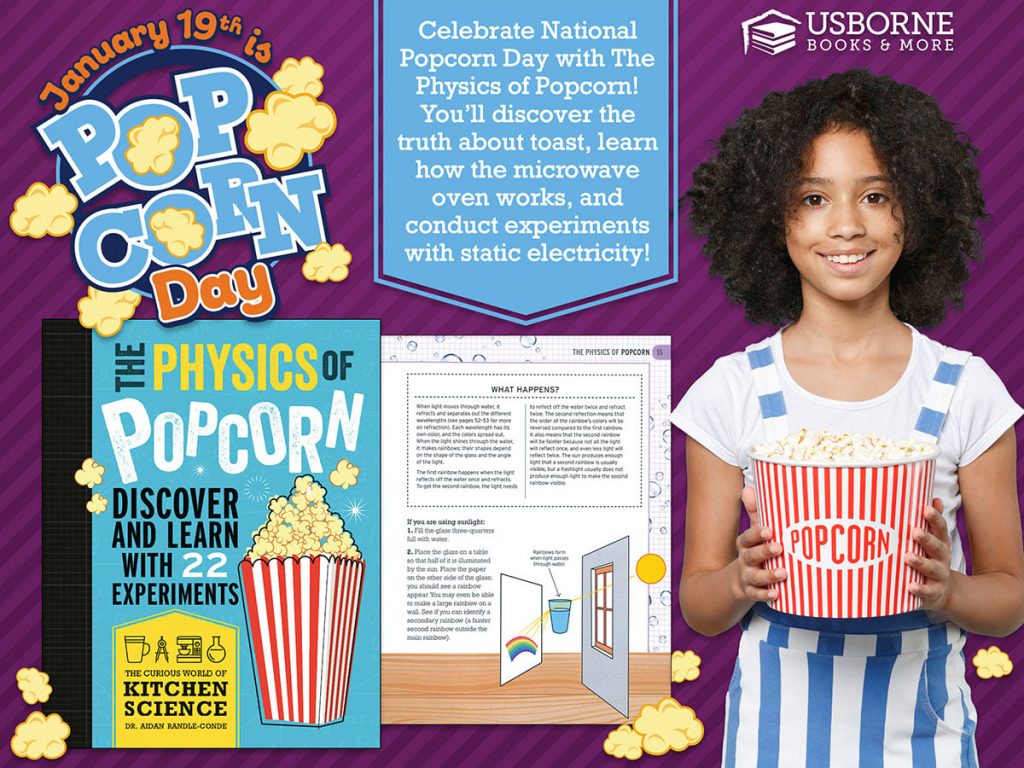 Happy National Popcorn Day! 🍿
Celebrate National Popcorn Day with this children's book title ~
The Physics of Popcorn ~
In The Physics of Popcorn, you'll discover the truth about toast, learn how the microwave oven works, and conduct experiments with static electricity!
Ages: 12 years +
Size: 6 3/8 x 8 3/8
Pages: 160
Series: The Curious World of Kitchen Science
Author: Dr. Aidan Randle-Conde
Price: $14.99 (Paperback)
Get Your Copy Here: http://www.FarmyardBook.com/p/8657/physics-of-popcorn-the
Happy Reading!!