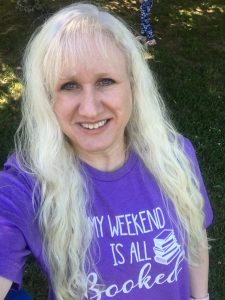 A little about me…
Hi! My name is Carolyn Brewer, a Brand Partner with PaperPie. I'm a homeschooling mom to 2 children – ages 13 and 8, who are growing up way too fast! As a homeschooling mom, I'm always looking for fun and educational books. Imagine my luck when I discovered Usborne books and Kane Miller books at a local craft fair one fall in 2015. Not only were these books fun and educational, but they were so bright and beautiful and made so well! I stood there in amazement looking at them. Who knew books could be so much FUN? It really was love at first sight for me. I came home after visiting the craft fair and went directly to the website and was amazed to see so many books – approximately 2,000 AMAZING books!!
Well, it didn't take long to realize that I should become a consultant and not only get a discount on these great books for my family but be able to promote literacy across our country and the world (we serve overseas military families). It really was one of the best decisions I've ever made, and now my family has an absolutely AMAZING library full of books ~ not only enjoyed by my children….but by my husband and myself as well. I've met so many wonderful people who have the same love of our books, and I'm very blessed to have made the decision to become a consultant years ago.
I would love to be your go-to person for PaperPie books. 🤩📚
If you are looking for a consultant to purchase these AMAZING books, I would absolutely love to serve you. You never pay extra purchasing through a consultant, and the books are shipped directly from the warehouse to you or to your gift recipient(s).

I'm here to help you with all of your book needs – from helping with book selection, sharing videos so that you can see inside of our wonderful books, providing order updates, and so much more! Plus there is always Happy Mail!! Who doesn't like Happy Mail? I would absolutely love to be your go-to person for these AMAZING books!!
Happy Reading, friends!! 🤩📚