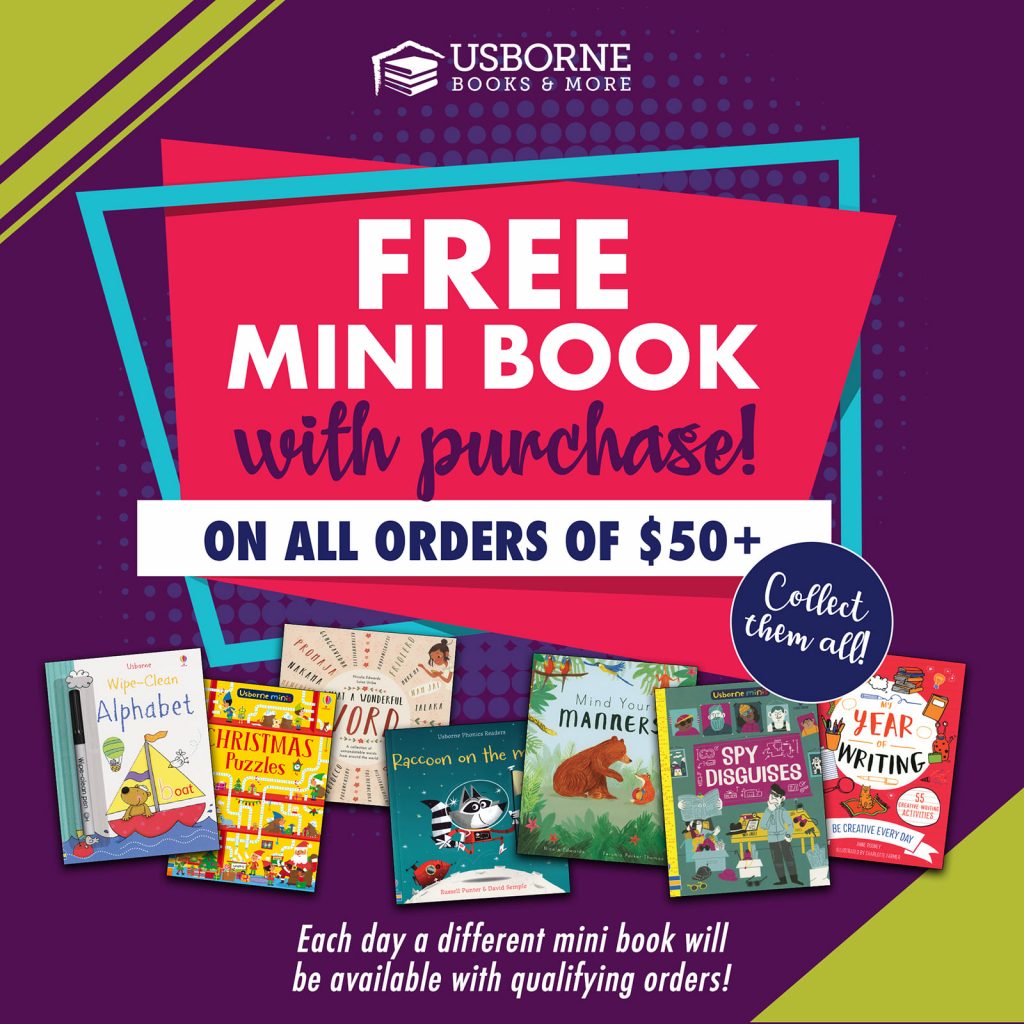 Mini Book Promotion
From November 8 to 14, 2021, customers will receive one free Mini Book with a $50.00 minimum purchase placed at www.ShopChildrensBooks.com.
We've selected several popular Mini Books for this fun promotion that will be released in no particular order, including:
Mini Raccoon on the Moon
Mini Christmas Puzzles
Mini Wipe-Clean Alphabet
Mini Mind Your Manners
Mini What a Wonderful Word
Mini My Year of Writing
Mini Spy Disguises
Each day, a new Mini Book will be included in qualifying purchases. Be sure to place an order by 11:59 PM CT daily if you want to collect them all!