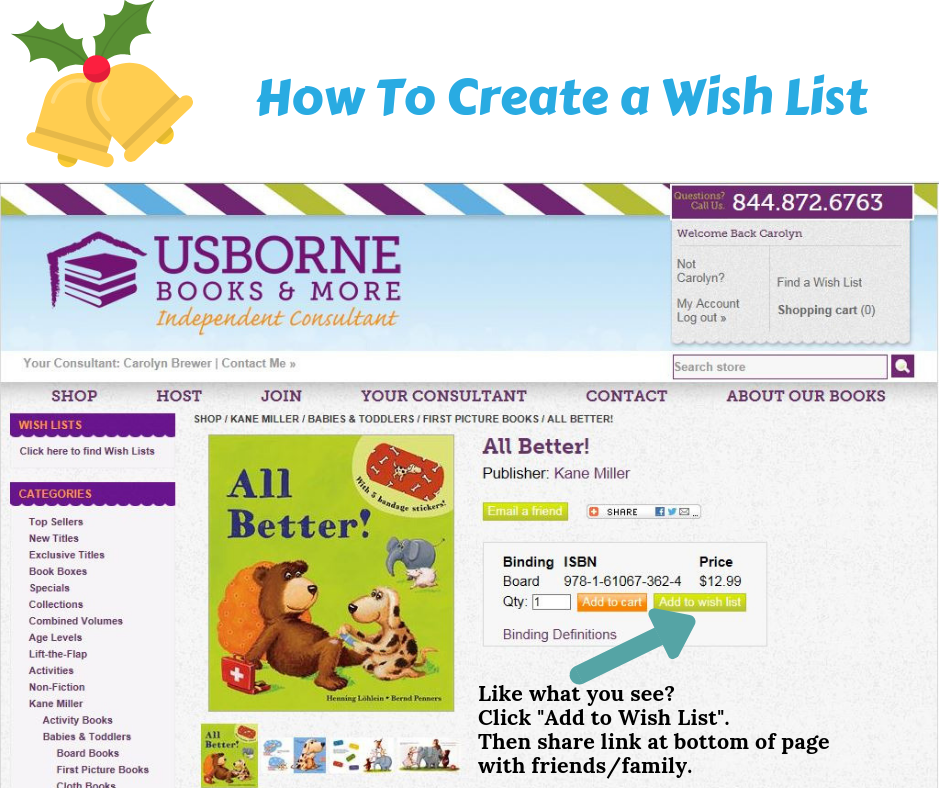 Who has started their Christmas shopping?🎄🎁
Do you have family/friends asking what your child or children would like for Christmas? If so, create and share an Usborne Wish List with them to make it easy for them to shop!
Simply visit www.FarmyardBook.com to create your wish list or update your list if you already have one, and then share the link at the bottom of the page with them so that they can shop from your wish list!
Also, don't forget that we just released Usborne book box subscriptions! A recommendation I have in addition to the book box subscription is to purchase a book now to give at Christmas along with the gift certificate, and then the gift recipient will receive book boxes in January, February, and March. These will be from our NEW TITLES that haven't even been released yet….how exciting to get new titles!! ~ (at a discount price too)! Wonderful gift idea and can be purchased for different age ranges and are gender neutral! Find our book box subscriptions at https://x4899.myubam.com/c/144/book-boxes .
📦
🎁
Have fun creating your wish list!