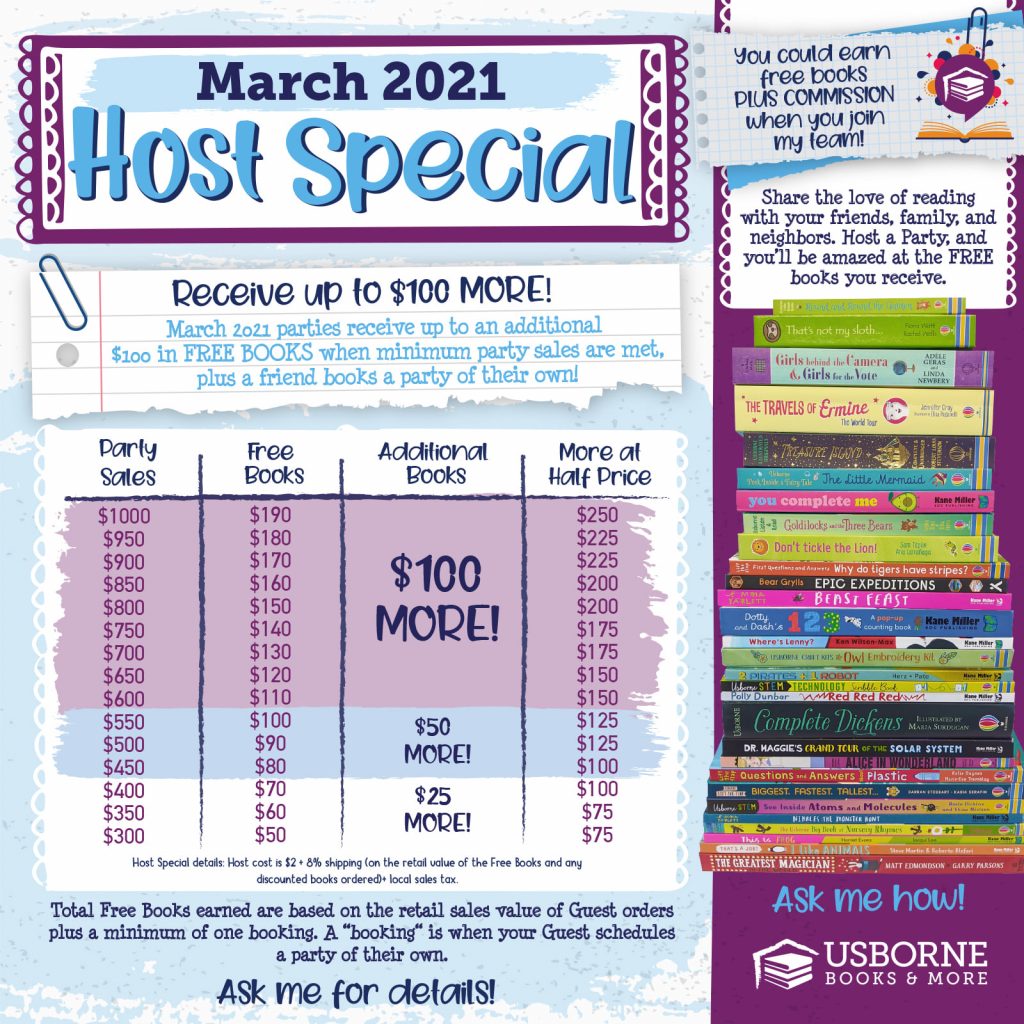 Usborne Books & More March 2021 Host Special
I just want to take a quick moment and share with you our Host Rewards for March 2021! 
If you're interested in hosting a party, simply click on the following link to get your party scheduled! 
Let's Par-Tay!! ~ http://www.FarmyardBook.com/Host/Schedule
Prefer to simply collect orders using our catalog and share our great books with friends? Let me know!
March would be the perfect time to do so with our NEW TITLES being released on March 15, 2021.
Questions? Let me know! I'm here to help!!